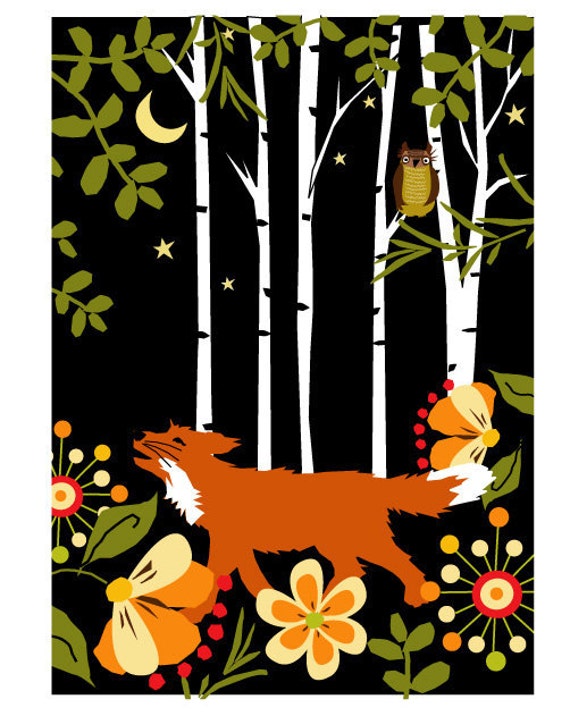 Awesome fox print on Etsy
1) Coffee and last night's
Spak Brothers
seitan melt!
2) Re-coloring some older work (not mine) for a nice lady (who knew my grandparents - small world)
3) Started a painting of leaves...
4) New people, great conversations and tattoo planning.
5) Made a present (discovered the joy of printing from a standard printer on heavy cream card stock).
6) Got lost and irritated on the back roads of Northern Cambria.
7) Games, great food and more new people.